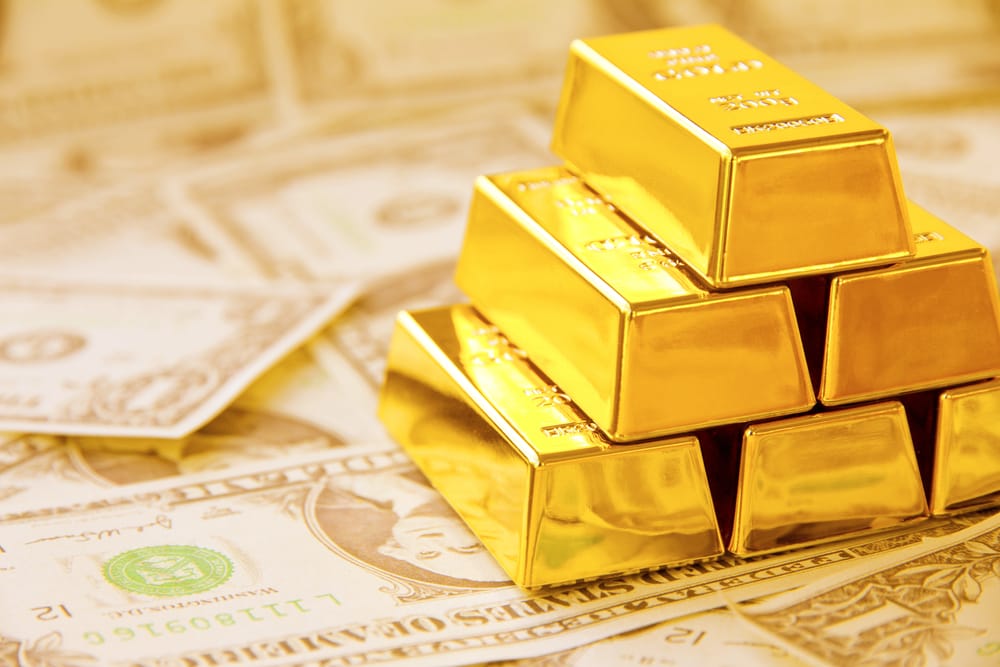 Commodities
Gold Price to $1,600 – Is This Possible in 2020?
Gold price continues its bearish move after it reversed from all-time highs. The move lower comes after a triangle as a reversal pattern broke lower and momentum intensified.
Gold bulls have a hard time digesting the current move lower. The problem comes from the fact that while the price of gold keeps moving lower, the same thing happens to the dollar index. In other words, gold is losing steam not only against the dollar but also against other fiat currencies.
Naturally, the big question is if gold leads the overall dollar market. If this is the case, the bounce back in the dollar index should be just around the corner.
Gold Price Technical Analysis
From a technical perspective, the triangle formed at the highs appears at the end of complex corrections. It means that there is more room to the downside if we consider only the measured move projected from the lower edge of the triangle.
The price of gold trades now close to $1,760, but the measured move suggests a possible drop all the way to $1,600. If the bearish momentum intensifies, expect the dollar strength to be reflected on other markets too. Bears would like to hold onto their short positions with a stop at $1,850 and a target at $1,600.
Don't miss a beat! Follow us on Telegram and Twitter.
Gold Price Forecast
More content