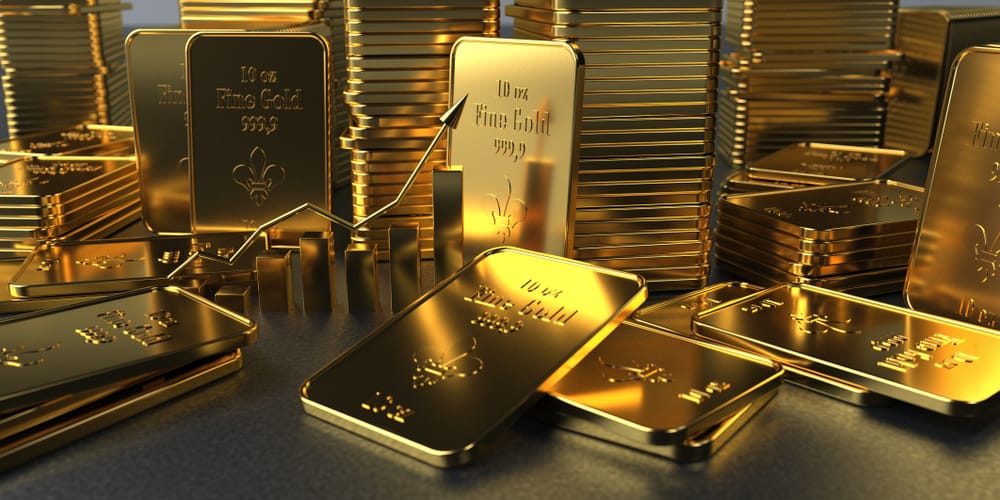 Commodities
Gold Price Short-Term Outlook: A Drop to $1,765 is Possible
Gold price is crawling back today after falling by more than 7% on Monday. The XAU/USD pair is trading at 1,860, which is slightly higher than this week's low of 1,815. Other metals are also rising, with silver and palladium prices rising by about 0.30%.
What happened: Gold, and and other metals and cryptocurrencies, started this week by slumping hard. This happened due to the overall strength of the dollar and the sell-off of glonal equities. Since then, the price has been attempting to bounce back to this year's high of 1,960.
What next: Gold is under pressure because of two main reasons. First, before this week's crash, cryptocurrencies were doing well, with Bitcoin rising to more than $40,000 for the first time on record. Other currencies have also been on a strong upward trend. As a result, more investors have been moving their money from the underwhelming gold to cryptocurrencies.
Second, analysts have started being bullish about the US dollar, as I wrote earlier today. In a statement, analysts at Deutsche Bank said that they were now bullish about gold. They cited the potential $3 trillion stimulus package under Joe Biden that will supercharge the American economy pushing the Fed to hike rates faster than expected.
Gold price forecast
On the daily chart, we see that the gold price dropped to $1,825 this week. This price was slightly below the upper line of the blue descending channel. It has also moved below the 15-day and 25-day exponential moving averages.
Therefore, even with today's bounce, I suspect that the price will resume falling as bears' target moves below $1,800. If this happens, the next level to watch will be $1,765, which is at the lower side of the channel.
Don't miss a beat! Follow us on Telegram and Twitter.
Gold technical chart
More content