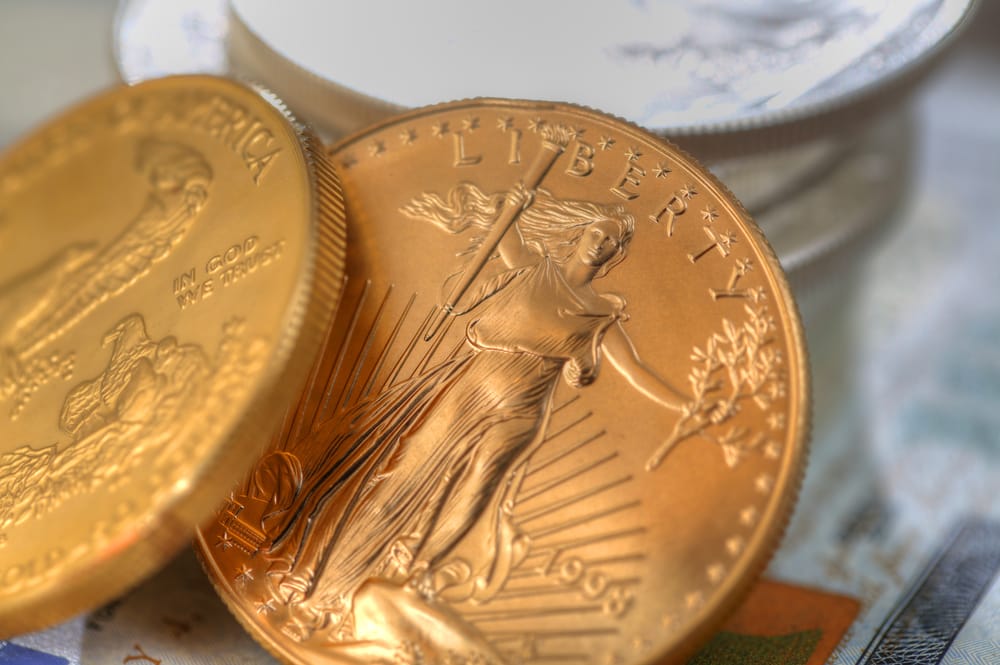 Commodities
Gold Price Prediction – $1,640 As Suggested by Bearish Pennant
The price of gold failed to hold above $1,900 in June. In fact, it was rejected as the Fed delivered a hawkish statement at its meeting – instead of one rate hike in 2023, the Fed signaled two.
The Fed's decision triggered a move higher in the 10-year real rates, which trade in an inverse correlation with the price of gold. As such, the move higher in the yields pushed gold down, as it lost over $150 from its recent highs.
Moreover, the recent price action suggests more downside might be in the cards. The market has formed a pennant formation, characterized by a quick drop followed by a small, triangular consolidation.
It recently broke the triangle to the downside, and now the focus shifts to the measured move. This is the reason why $1,640 is the next target, as suggested by the bearish pennant.
Gold Price Technical Analysis
To trade the bearish setup, bears may want to enter on the short side with a stop-loss order at $1,800 and a take-profit level at $1,640. The measured move often comes in less than the time it took the triangular pattern to form, which means that the price of gold should quickly decline below the double bottom formation made in April.
Don't miss a beat! Follow us on Telegram and Twitter.
Gold Price Forecast
Follow Mircea on Twitter.