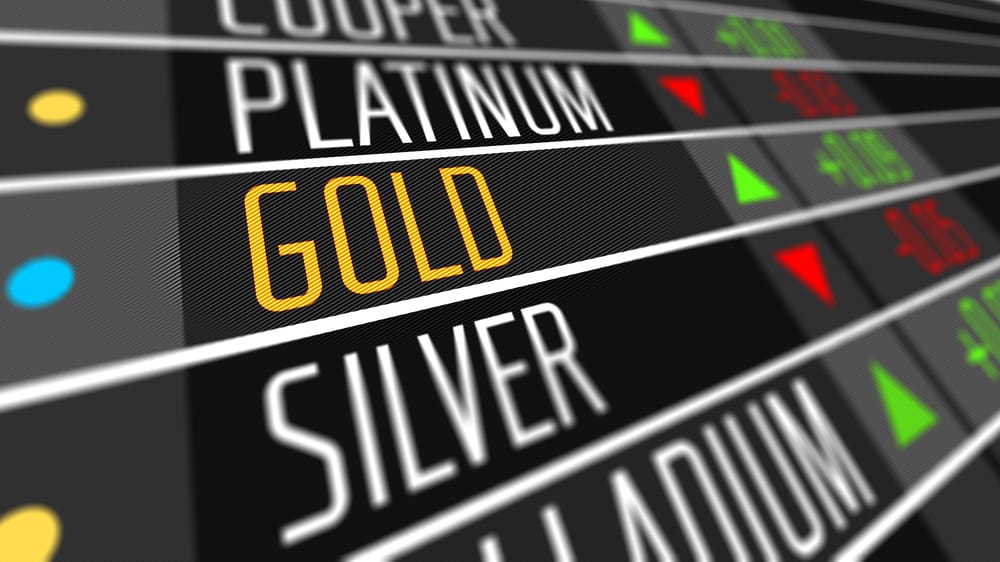 Commodities
Gold Price at Support Before the Fed Statement Today
Gold price, as other dollar markets as well, just consolidated in the past weeks. It appears that the markets wait for the next move in the dollar, and the Fed Meeting and press conference today is critical from that perspective.
The price of gold forms a head and shoulders pattern. Under normal circumstances, such a pattern is a reversal one, forming at the end of rising trends. More precisely, towards a bullish trend ends, the market forms a head and shoulders pattern.
However, from time to time, the head and shoulders pattern acts as a continuation pattern. That is the case with the price of gold. It dropped from above $2,000 in mid-2020 and then formed a head and shoulders pattern while in a bearish market.
Gold Price Technical Analysis
Given that the consolidation on the right shoulder already exceeds the one in the left shoulder, the price of gold seems ready for the next leg lower. Aggressive traders may want to sell at the market and have a stop-loss order at $1,900. Conservative ones may want for the price of gold to move first and then react later. As such, the ideal place to go short is either from $1,880 or from $1,760 on a break lower. In both cases, traders need a similar stop and a take profit at $1,700. Will this move start today?
Don't miss a beat! Follow us on Telegram and Twitter.
Gold Price Forecast
More content