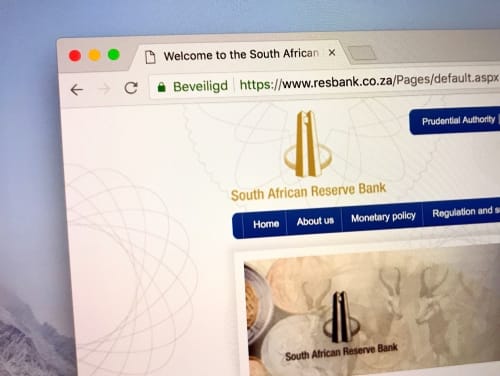 Forex
GBPZAR: Here's Why Pound to Rand is Rising Ahead of SARB Meeting
The pound to rand (GBPZAR) pair is up by about 0.30% as traders refocus on the upcoming Bank of England (BOE) and South Africa Reserve Bank (SARB) meetings. The pair is trading at 21.4848, which is slightly higher than Friday's low of 21.3612. At the same time, the USDZAR and EURZAR are down by 0.27% and 0.20%, respectively.
The South African central bank will start its monetary policy meeting tomorrow and deliver its rate decision on Wednesday. Analysts expect that the bank will leave rates unchanged because it has already made several rate cuts. And with the country's economy making some progress, they don't believe that the bank has an incentive to cut rates again.
Similarly, the Bank of England will start its rates meeting on Wednesday and deliver its decision on Thursday. Like the SARB, analysts expect that the bank will leave its interest rate unchanged. It will also not expand its asset purchases.
However, unlike the South Africa's bank, the BOE meets at a difficult time for the British economy. First, the likelihood of a no-deal Brexit is rising since the eighth round of talks ended without a deal. At the same time, Boris Johnson decided to unveil an internal market deal that puts the deal at more risks. Second, the country's unemployment rate is about to rise as the furlough program nears its end.
GBPZAR technical outlook
The daily chart shows that the GBPZAR pair is trading at 21.4848. The price has been in a downward trend since August 6, when it was trading at 23.2378. The price is still below the 50-day and 25-day exponential moving averages, which have made a bearish crossover. At the same time, the Relative Strength Index (RSI) has dropped from the previous high of 78 to the current 36.
Therefore, even with today's bounce, I suspect that the price will continue falling as bears target the next support at 20.8050, which is the lowest it has been since July 22nd. On the flip side, a move above the 25-day and 50-day EMA will invalidate this trend.
Don't miss a beat! Follow us on Telegram and Twitter.
Pound to rand technical chart
More content