This article discusses the GALA price action and reveals what we consider critical for the tokens' immediate prospects.
Gala games (GALA) surged in November as Metaverse and Gaming cryptos exploded higher following Facebook's pivot to Meta. The GALA token gained a mind-bending 770% over 12 days as investors FOMO'd into anything and everything gaming related. To add some perspective, In October, Gala was trading at $0.075 and valued at $178m, but by November 26th, the price was $0.84, valuing the project close to $5 billion.
Gala, similar to Axie Infinity, is a play to earn blockchain-based gaming platform. Gamers are rewarded with GALA tokens which can be used to buy unique upgrades which serve as tradeable NFT's. Incredibly the prices can stretch into thousands of dollars. For instance, a limited edition run of WhaleShark tanks sold out at the staggering cost of 99,833 GALA tokens (around $100k at the current price).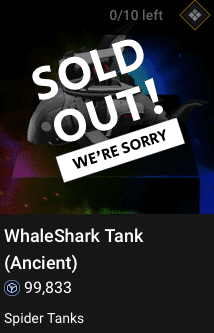 In my opinion, the token's recent appreciation is in danger of pricing new players out, which could cause the in-game NFT's to collapse, taking the Gala price with it. But despite this and the recent correction, Gala remains in a long term bull market (but a short-term bear market), which suggests the token is attracting investor capital. However, the price is sitting above a significant support level, which may trigger a violent cascade lower if broken.
Price Analysis
The 4-hour chart shows a rising trend line intersects with the 0.5 Fibonacci retracement level of $0.467. Considering the importance of the confluent support, a close below $0.467 could cause stop-loss selling. And in that event, an extension towards the November high of $0.188 is possible.
However, the outlook is constructive if the price remains above the trend. Furthermore, a close above Wednesday's high $0.557 could encourage buying, targeting the $0.600-$0.660 range.
The trend is a friend for now. However, below $0.467, it becomes an enemy.
GALA Price Chart (4-Hour)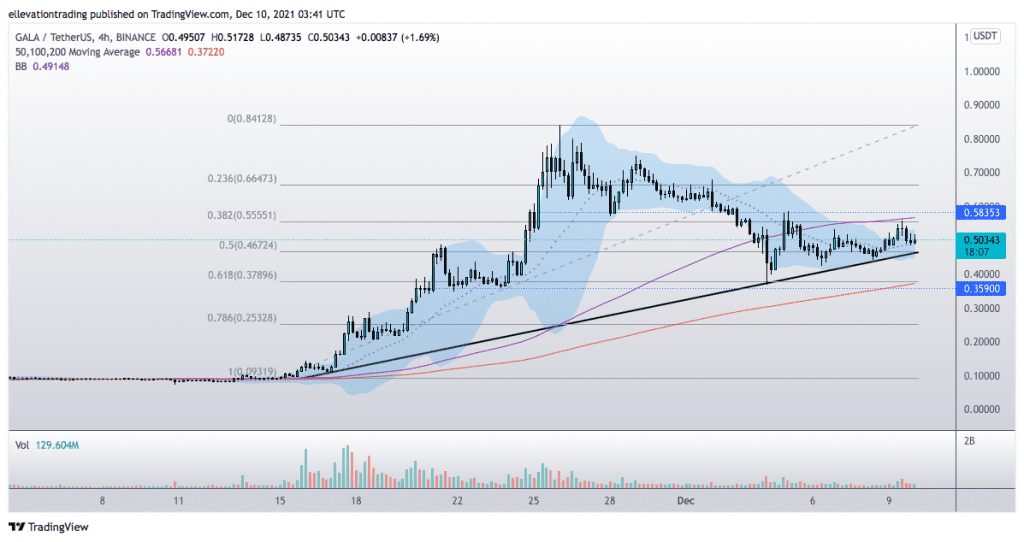 For more market insights, follow Elliott on Twitter.