The Fantom price has retreated in the past two straight days as investors reflect on the hawkish tone by the Federal Reserve. FTM, the native coin, is trading at $2.68, which is about 15% below the highest level this week. Its market capitalization is at $7 billion, making it the 27th biggest cryptocurrency in the world.
FTM 2021 review
Fantom is a blockchain project that became popular in 2021 as demand for Ethereum alternatives rose. It is a smart contract platform that many developers have switched to.
For example, according to DeFi Llama, there are now 110 DeFi projects built on Fantom that have a total value locked of more than $5.5 billion. This makes it the 6th biggest platform in the world. Some of the top Fantom projects are SpookySwap, Curve, Beethoven X, Sushi, and Firebird among others.
2022 will likely be an important year for Fantom and other Ethereum-killers. The most important development will be Ethereum's transition from a proof-of-work to a proof-of-stake technology. If this transition leads to better speed and more efficiency, platforms like Fantom could struggle.
Also, Fantom will need to prove its worth considering that on-chain data have not been all that supportive. For example, the number of transactions in the network has dropped from their all-time high while active addresses have declined as shown below.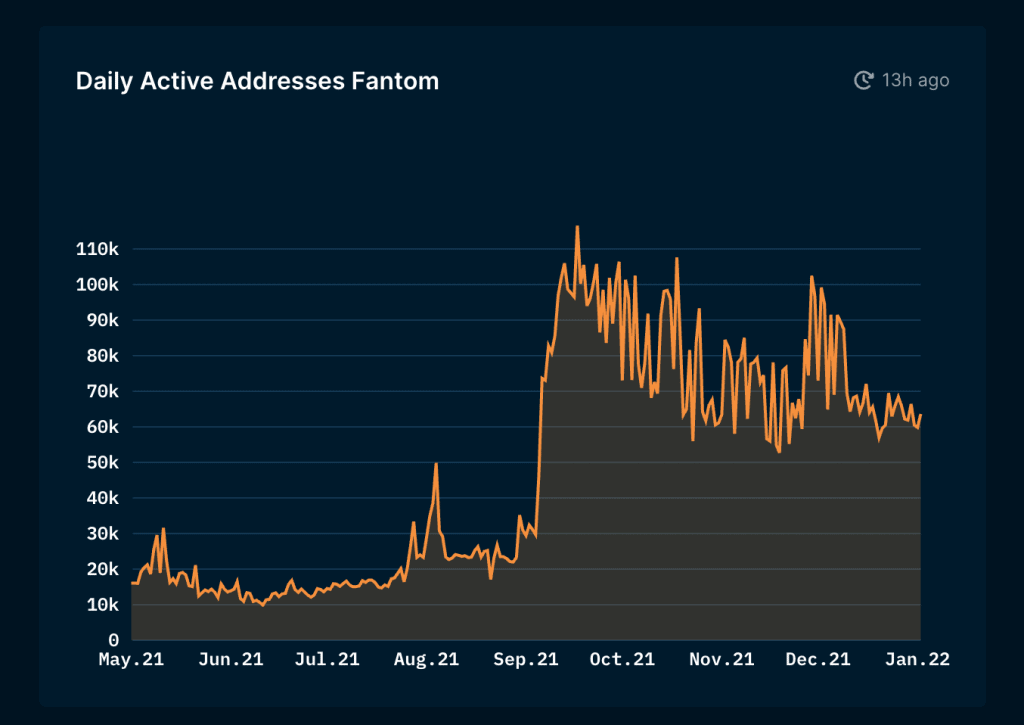 Fantom price prediction
The daily chart shows that the FTM price surged to an all-time high of $3.73 in October 2021. It then declined to a low of $1.15 in December and then erased some of those losses. The coin remains above the 25-day and 50-day moving averages while the MACD has risen above the neutral level. It also seems to be forming a cup and handle pattern.
Therefore, the Fantom price will likely keep rising as bulls target the key resistance at $5 in 2022. This view will be invalid if it drops below $2.