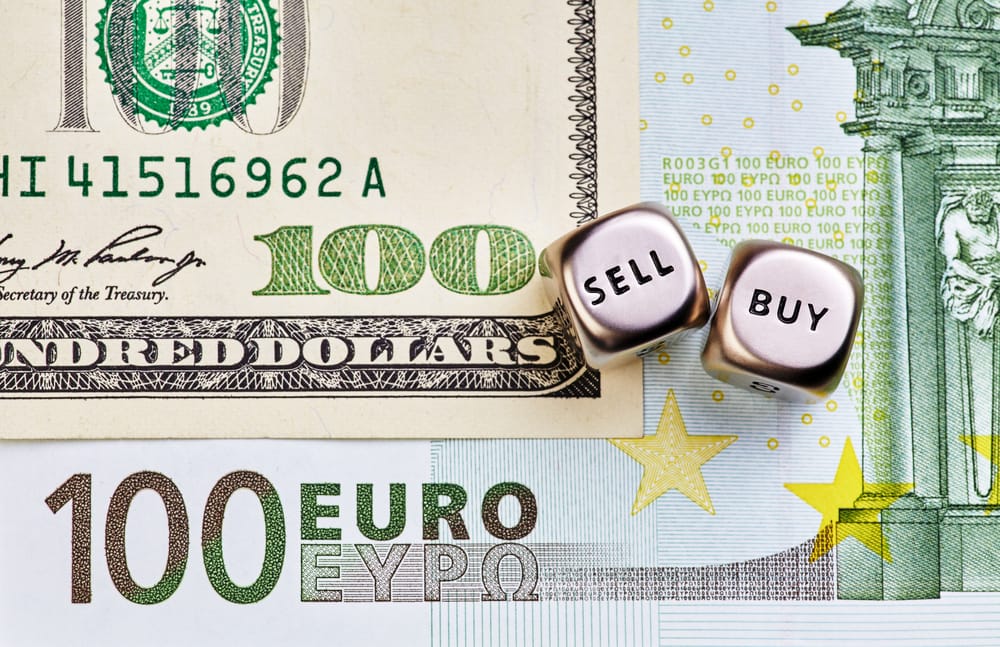 Forex
EURUSD Shrugs Off Disappointing German GDP Report; Hangs on to May 2017 Lows
EURUSD has been on an aggressive sell-off so far this month. This has been brought about by a combination of factors such as: the ECB's inclination to ease further, negative economic data, and the slowdown in the Chinese economy brought about by the coronavirus outbreak.
However, the currency pair ignored disappointing German GDP numbers. EURUSD ticked slightly higher to 1.0839 after reports showed that Germany's economy was stagnant for Q4 2019. It was initially expected that growth would clock in at 0.1%.
Could it be that EURUSD is running out of sellers?
If this turns out to be the case, the currency pair could trade higher to its short-term trend line at 1.0850. This price coincides with the falling trend line from connecting the highs of February 11 and February 12. A strong bullish close above the trend line would set the next ceiling at 1.0885 where EURUSD's February 13 highs coincide with the falling trend line from connecting the highs of February 7 and February 11.
There are a few more reports due to be released from the euro zone later this morning and positive figures could help EURUSD find bids. At 10:00 am GMT, the employment change report for Q4 2019 is eyed at 0.1%. The region's overall GDP report is also expected to match this reading. Meanwhile, the trade balance report is anticipated to show a 19.1 billion EUR trade surplus for the last quarter.
However, be wary of disappointing data. They could trigger a break of today's lows at 1.0825 which could mean that EURUSD may fall to its March 2017 lows at 1.0500.