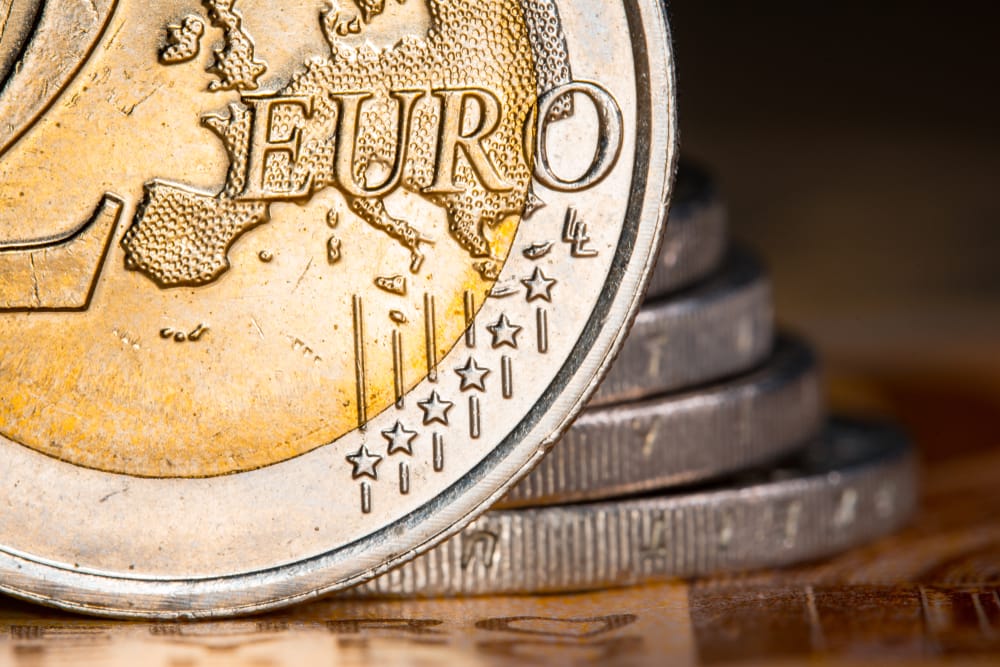 Forex
EURUSD Hangs On To Support at 4-Month Lows on Lagarde's Speech
EURUSD was able to hang on to support at its 4-month lows yesterday as ECB President Lagarde highlighted the negative effects of ultra-loose monetary policy. The currency pair initially slid to 1.0890 ahead of her speech but quickly recovered. EURUSD then finished the day at 1.0914, 6 pips above its opening price.
Lagarde Points Out Risks of Easy Monetary Policy
In her speech at the European Parliament's plenary session, ECB President Christine Lagarde said that growth in the region has been moderating. She also highlighted inflation falling below their medium-term target. These remarks should have been bearish for the euro because it hinted that the central bank may be open to further easing. However, she added that the longer the ECB keeps its monetary policy accommodative, the greater its negative effects will be. She then encouraged politicians to implement fiscal policies which are effective given the central bank's currently-accomodative policy. Consequently, this suggested that the central bank is not that keen on easing even further. This has allowed for EURUSD to trade above the 1.0900 handle.
Euro Zone Industrial Production Due Today
However, the euro zone's industrial production report is due today and could spark volatility on the currency par. Due at 10:00 am GMT, it is expected to print at -1.8%. It's worth noting that while Lagarde expressed hesitation in further cuts or more quantitative easing, the ECB still thinks that negative rates are an effective tool to stimulate the economy. This means that if data from the euro zone continues to disappoint, the central bank may be forced to lower rates even more.
EURUSD Outlook
On the hourly time frame, we can see that the recent consolidation on EURUSD allowed for the resistance on the falling trend line to be broken. By connecting recent highs (February 5, February 7, and February 10), we can see that the currency pair is already trading above the trend line. This could suggest that there are enough buyers around the 1.0900 handle and that EURUSD may soon rally to near-term resistance at 1.0956.
On the other hand, the 4-hour chart reveals a more bearish technical set-up. The recent consolidation which follows a sharp drop on EURUSD looks to have formed a bearish flag chart pattern. Considered as a bearish continuation signal, a close below yesterday's low at 1.0890 could indicate that a bigger sell-off may happen soon. EURUSD could then fall to its February 2017 lows around the 1.0500 handle.