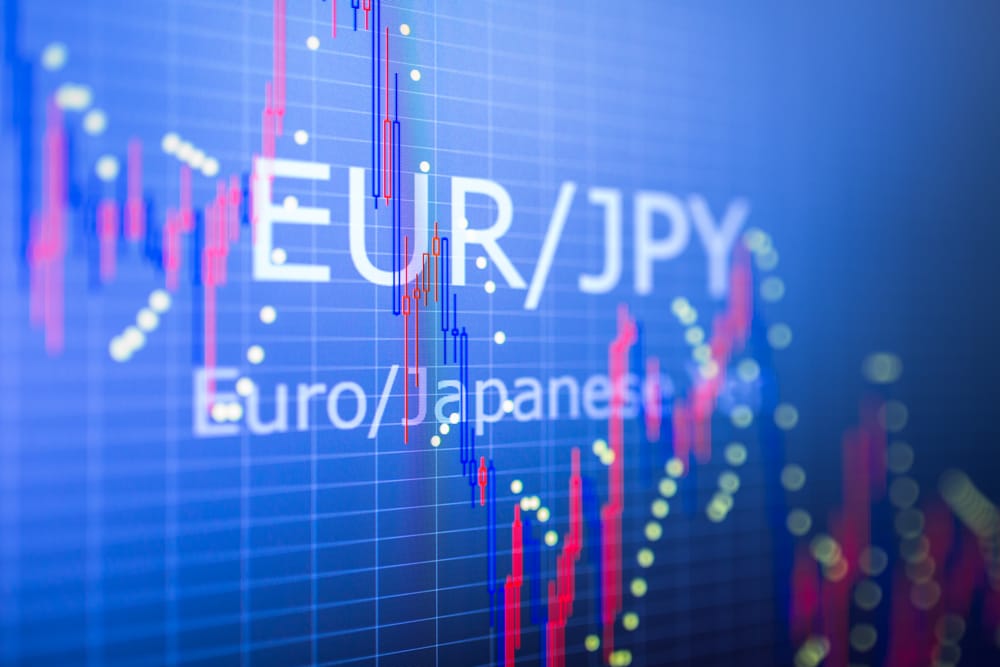 Forex
EURJPY Boosted by Weak Japanese Inflation and Strong Eurozone PMIs
EURJPY got a boost today after weak Japanese inflation figures combined with stronger PMI data from Germany and the Eurozone. The pair is still trading under the 50-day moving average and the bears are in control for now.
Japan's core inflation rate was expected to show a drop of -0.4% and the number came in at -0.3%, which although it was better, showed the inflation picture is still weak in Japan. The country has battled with deflation for the last decade and was starting to see progress when the coronavirus hit. Traders are happy to ignore this for now and after years of low inflation, that scenario is likely priced-in.
PMI data from the Eurozone and Germany lifted the single currency today with a very strong German manufacturing number at 58.0 versus expectations of 55.1. The numbers will ease any anxiety over the recent inflation numbers in the country and will boost the outlook for Europe's largest economy. Eurozone manufacturing was also strong with a print of 54.4 versus expectations of 53.1.  
Brexit is still a risk to the EURJPY pair with the twin catalysts of the EU moving to WTO tariffs in a No Deal Brexit, alongside the Yen's usual status as a safe haven. This is the real risk to the pair and traders should take a cautious approach to any long positions. The two sides seem more focused on getting a deal done this week but we have been here before with no tangible outcome. 
EURJPY Technical Outlook
The trendline from June has capped the upside in the EURJPY through October and we are now trading in a channel with support coming in for the euro today. The key to the next path will be a close above the 125.00 level. If the pair breaks the uptrend support line then a move to 122.50 is the first target. The Investing Cube team is currently available to help all levels of traders with the Forex Trading Course or one-to-one coaching.
Don't miss a beat! Follow us on Telegram and Twitter.
EURJPY Daily Chart
More content