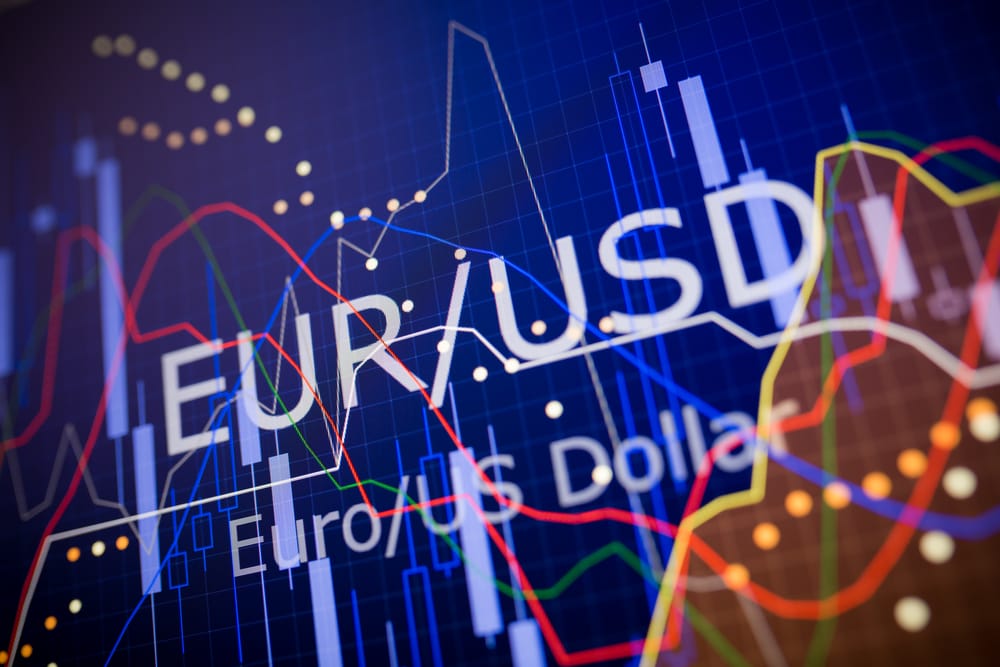 Forex
EUR/USD Price Signals: Matching Towards 1.2000
The EUR/USD is under pressure ahead of the important German GDP data and US personal income and spending data. The EURUSD is trading at 1.2098, which is below the important resistance level of 1.2188.
What happened: The EUR/USD is reacting to the mixed economic data from the United States. The data showed that the US economy rose by 4% in the fourth quarter while initial jobless claims declined from 914k to 847k. Further data showed that new home sales rose by 1.6% to 814k in December. In the previous month, the sales fell by 12.6%.
The EUR/USD will today react to the German GDP data that will come out at 08.55 GMT. The data is expected to show that the economy contracted by 3.4% in the fourth quarter. These numbers will come a few days after Germany published relatively weak business and consumer sentiment numbers.
The pair will also be affected by the US personal income and spending data that will come out at 13:30 GMT. These numbers are expected to show that personal income rose by 0.1% while spending fell by about 0.4%.
EUR/USD technical outlook
On the daily chart, we see that the euro to USD pair has been in a steady decline recently. It is now trading slightly above the important support at 1.2050. The 25-day and 15-day exponential moving averages are also making a bearish crossover. Therefore, in my view, it is just a matter of time before the EUR/USD price breaks out lower. If this happens, the next support to watch is 1.200.
Don't miss a beat! Follow us on Telegram and Twitter.
EURUSD technical chart
More content