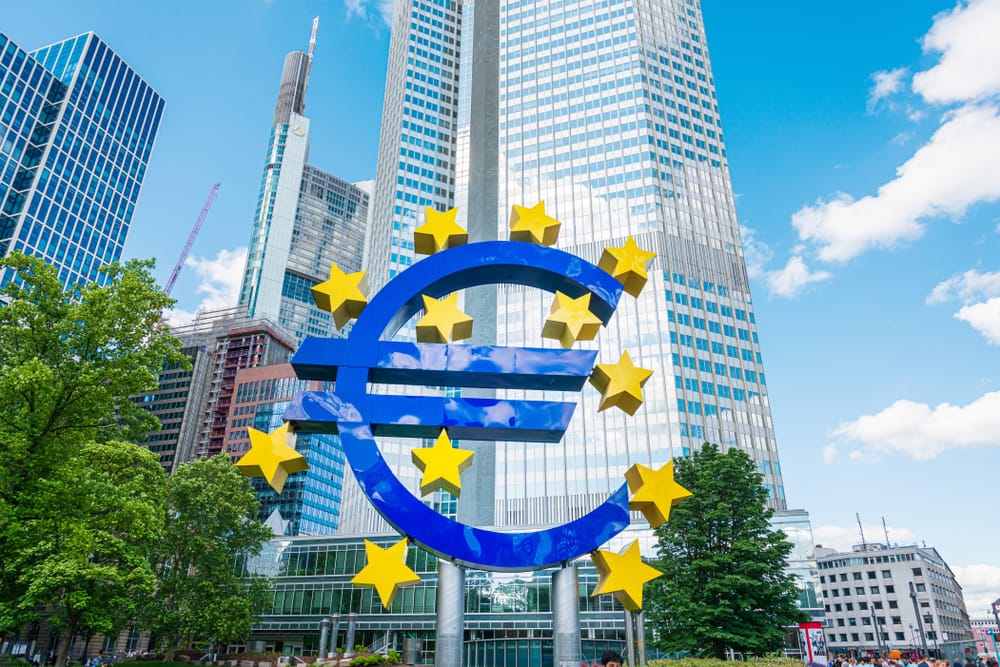 Forex
EUR/USD: Potential for Decline Below 1.2000 Remains Alive in the Short Term
The EUR/USD retains a potential to decline below 1.2000 after comments by an ECB board member about stopping unwarranted tightening of the EU markets spurred a round of heavy Euro selling. These comments were made on the back of well-documented struggles by the EU authorities to get the coronavirus vaccinations going- a Euro-negative situation. 
On the other side of the equation, the Fed's refusal to address the rising long-term bond yields allows investment capital to flow into US Treasuries, strengthening the greenback. The Fed appears more worried about unemployment in the US than rising bond yields, which are seen as a sign of a rebounding economy.
The divergent fundamentals provide a pedestal for a short-term dip below 1.2000 if other economic indices for the week align accordingly.
Technical Levels to Watch
The breakdown of the ascending support trendline and the violation of the 1.20549 support line by yesterday's decline, set up the opportunity for a complete breakdown that could spur a decline below 1.20000. Indeed, the active candle touched off the 1.19999 support line this Tuesday, but bulls have rebuffed this move in the meantime. However, the odds for a resumption of the downside move is high, which could put the 1.19999 level at risk. A breakdown of this level by continued bearish pressure could allow bears to target the 1.19472 downside support level.
On the flip side, if bulls can keep rejecting the attempts to break down the 1.19999 support level, this could allow for a short-term rally that retests the 1.20549 resistance barrier, with 1.20890 and 1.21685 serving as additional targets to the north.
Don't miss a beat! Follow us on Telegram and Twitter.
EUR/USD Daily Chart
More content