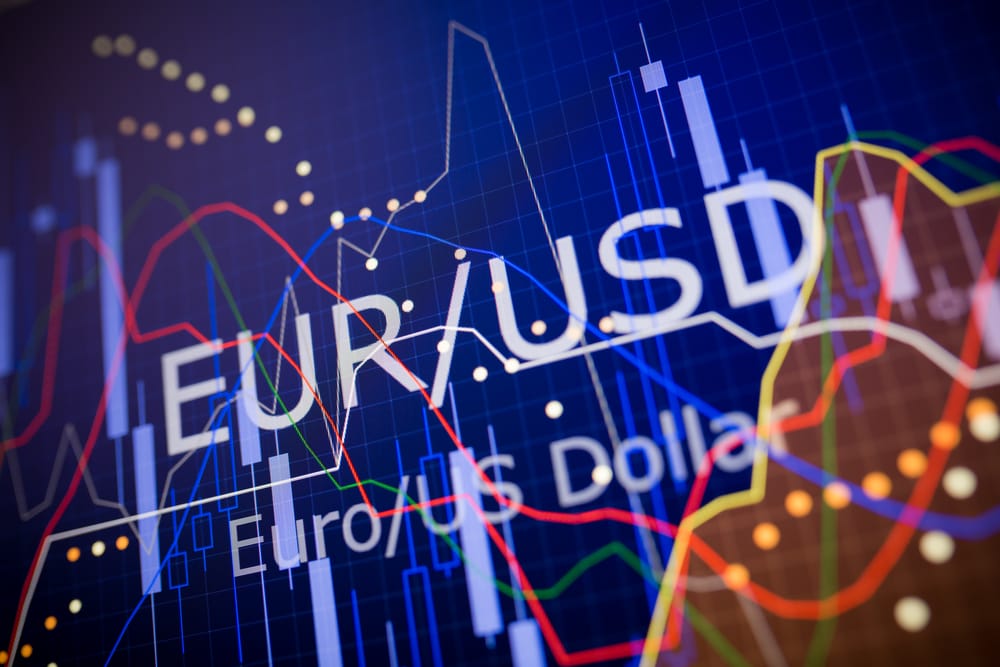 Forex
EUR/USD forms double-top pattern amid rising US treasury yields
[adrotate group="3″]
EUR/USD extended losses from the previous session amid rising treasury yields. After hitting a one-week high of $1.1990 in Thursday's session, the pair dropped to $1.1912 on Friday. The 10-year yields rose to a one-year high of 1.754% before easing to its current 1.700. At the same time, the dollar index maintained Thursday's gains by trading at $91.85. The rise in bond yields, and subsequent strengthening of the greenback, is a reaction to the Fed's dovish tone on Wednesday.
Although the AstraZeneca vaccinations are set to resume in various European countries like France and Germany, Eurozone is still on slow recovery. On the same note, Paris has gone into lockdown following the rampage of the COVID-19 variant and the increasing fears of the disease's third wave.
EUR/USD Technical Outlook
EUR/USD is trading below the 20 and 50-day exponential moving averages, which is a sign that the downward trend is likely to continue. Besides, it has formed a double top, whose formation began earlier on in the past week. If you have taken our forex trading course, you are aware that a double top is a bearish sign.
The pair is likely to trade sideways for a while at its current support level of around $1.1900. However, the bears may try to push the prices lower to $1.1835. This outlook will be deemed invalid if the bulls manage to get the prices past the resistance level of $1.1990. If it finds substantial resistance at this point, EUR/USD will be range-bound for a while.
[adrotate group="5″]
Don't miss a beat! Follow us on Telegram and Twitter.
EUR/USD Chart
More content
[adrotate banner="47″]