Indices
Dow Opens Higher As Q3 Earnings Season Kicks Off
The Dow Jones Industrial Average is leading other US indices higher this Tuesday as the third quarter 2019 earnings season kicks off in earnest. The Dow and other US markets are just coming off a bank holiday to celebrate Columbus day on Monday.
Shares in the Healthcare Index are leading the pack, boosted sharply by upbeat earnings figures. Johnson & Johnson was one of the healthcare stocks that provided the boost for the healthcare sector.
Shares in the Financial and Energy sectors are however finding the going a bit difficult on the back of mixed earnings data as well as a drop in crude oil prices. Earnings disappointments from Goldman Sachs dampened the mood of the financial sector stocks, despite strong earnings from companies such as JP Morgan Chase.
As at the time of writing, the Dow Jones Industrial Average was trading at 27.054.50. The S&P 500 and the Nasdaq100 index were also up, trading more than 0.5% and 0.7% respectively.
Download our Dow Jones Q4 Outlook Today!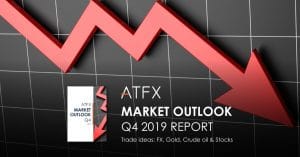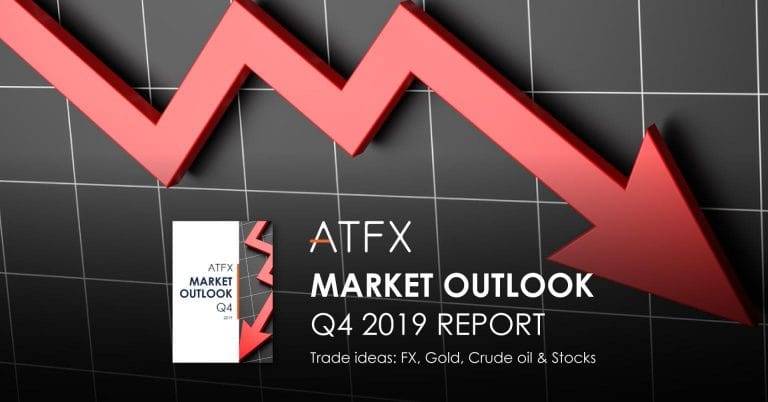 Dow Jones Intraday Outlook
The Dow is still trading within the confines of the rising wedge pattern that has been identified in the long-term charts. Near-term, the daily candle has breached the 26978 resistance line. However, it needs to close with a 3% penetration above this resistance to be able to mount a challenge towards the September highs at 27356.
The most immediate support continues to lie at 26704 (lows of July 9 and September 24-27). Below this level, the lower border of the rising wedge may continue to provide additional support as it has done since Dec 24 last year.