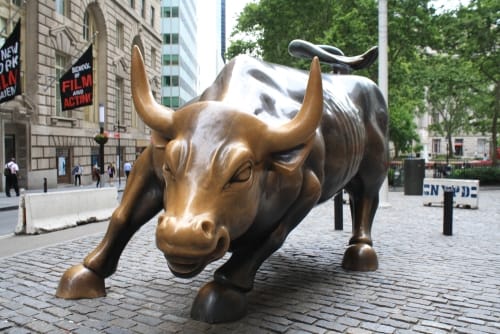 Indices
Dow Jones Turns Bullish and Threatens to Make New All-Time Highs
No matter the reason why the Dow Jones falls, it somehow finds enough energy to bounce from the lows. Considering that this is the NFP week and a strong jobs report may signal a stronger than expected economic recovery, we should not be surprised to see the Dow making a new all-time high.
From a fundamental perspective, the labor market is important in identifying the bottom of a recession. According to the theory of the business cycle, the unemployment rate is a lagging indicator. Hence, if the NFP report shows a recovery when compared to the losses in December, it means that the economy already bottomed. Therefore, we may see a decoupling from the low dollar – higher equities relationship that dominated financial markets in the last year and a higher dollar and higher equities, reflecting a strong economic performance ahead.
Dow Jones Technical Analysis
From a technical perspective, the Dow Jones appears to have formed a triple top pattern at 31,200. The problem with triple tops is that they rarely hold. While the market may be rejected, if it finds enough energy to bounce, it usually doesn't stop until the triple top highs are broken.
Hence, bulls may want to remain on the long side targeting new all-time highs above 31,200 and having a stop at 30,000.
Dow Jones ended 2.32% higher at 25,595 after the index tested and bounced from the 50-day moving average. The index rejected several times the last two weeks at the 200-day moving average. The short term picture has improved after yesterday's gains, but the long term outlook remains bearish below the 200-day moving average.
Don't miss a beat! Follow us on Telegram and Twitter.
Dow Jones Price Forecast
More content