Indices
Dow Jones Slips Lower Again
Dow Jones closed slightly lower for the sixth consecutive day as investors prepare for the busiest earnings day of quarter. The index closed 28.42 points, or 0.11%, lower, at 26,805.53,
Download our Stock Market Q4 Outlook Today!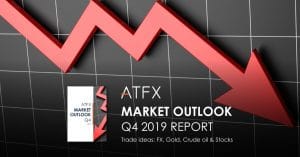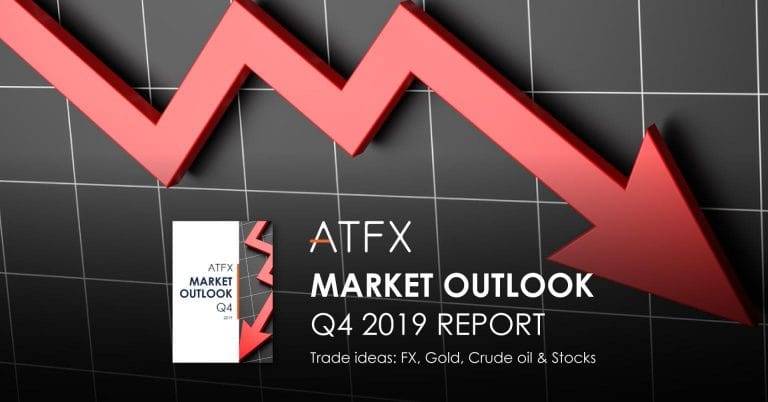 Dow was dragged lower mostly due to the 4% drop in the 3M stock, formerly known as the Minnesota Mining and Manufacturing Company, after the company announced a miss on revenues and lowered forecast.
"We continued to face softness in certain end markets; namely China, automotive and electronics, which represent 30% of our company," Chief Executive Michael Roman said on the post-earnings conference call.
However, despite the 3M miss, market analysts still believe that the overall market conditions are bullish.
"There is way too much pessimism in the market. The market is focused on the headlines and really ignores the strong fundamentals underneath," said Doug Cote, chief market strategist at Voya Investment Management.
Technically, the price is around 400 points from the important resistance – the down-slipping trend line that connects recent lower highs. On the downside, the 100 DMA comes at 26600.