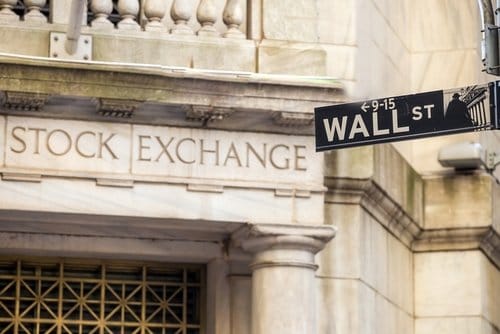 Indices
Dow Jones Head and Shoulders Pattern Signals More Weakness
Dow Jones settled at a new all-time high this week. It closed above the 30,000 level, and investors celebrated its performance.
However, ever since that day, it trades with a weak tone on the lower timeframes. Here is the hourly chart showing not one but two head and shoulders pattern. The second one, the biggest of them, points to 29,500 sooner rather than later.
Keep in mind that while the index has regular hours today, tomorrow the cash is open only for a limited time due to the Thanksgiving holiday. As such, with liquidity scarce, the chances are that we will see some ample moves.
Dow Jones Technical Picture
If the Dow breaks lower from the right shoulder, the measured move (the orange line on the chart below) points to a quick drop to 29,500. If that is the case, bears may want to sell the index with a stop loss at the previous neckline belonging to the head and shoulders of a lower degree (i.e., the black line). This way, the take profit is far away enough for a risk-reward ratio bigger than 1:1.5. Considering the lower timeframe, the rr ratio is good enough.
Don't miss a beat! Follow us on Telegram and Twitter.
Dow Jones Price Forecast
More content