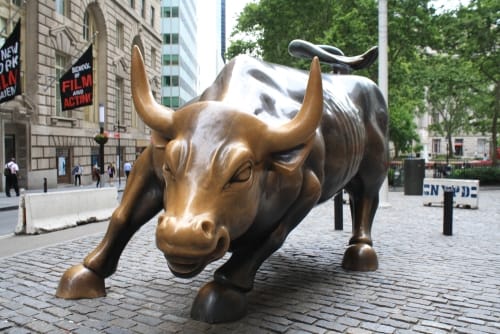 Indices
Dow Jones Due for a Correction as Rising Wedge Approaches Completion
Dow Jones has hit a new all-time high recently. It bounced from the pivotal area around the 30,000 level and did not stop until it made a new high. The bullish bias continues on the stock markets around the world, especially in the United States.
Various reasons are behind the U.S. stock market's rally, but two are worth discussing here. One is the low yields across the financial markets. As such, faced with little or no diversification options, investors accept stocks at higher valuations than otherwise would be the case. Another one is the way the tax system is built in America. To avoid taxes and commissions on trading activity, many investors are on the buy and hold camp. In other words, passive investing overwhelms active investing, with the pressure on the long side outpacing the one on the short side.
Dow Jones Technical Analysis
A rising wedge has five segments and the price typically reaches the upper edge or trendline of the pattern during its last segment. It means that the Dow may still rally a bit until it reaches that blue trendline before bears go short. A break below the lower edge and the 30k level may lead to a bigger correction than the ones we have seen so far in the stock market.
Don't miss a beat! Follow us on Telegram and Twitter.
Dow Jones Price Forecast
More content