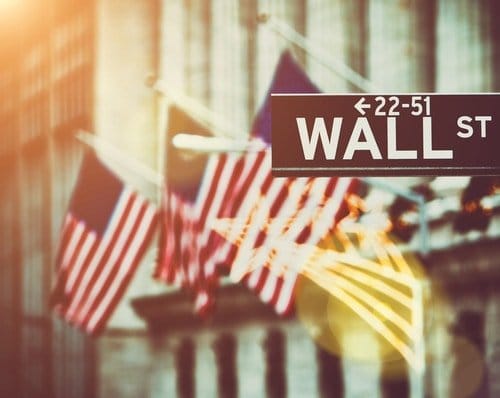 Indices
Dow Jones Comes Back with Vengeance
Dow Jones dropped dramatically on Monday's opening, only to come back stronger. Fears that the COVID-19 virus mutates sent shivers across financial markets, but the fiscal stimulus agreed by the U.S. Congress over the weekend caused a sharp reversal.
It becomes evident that the 30,000 level on the Dow Jones is key moving forward. Every time the index dived below, as it did yesterday, the bulls pushed it back to 30,000. From a technical perspective, the recent price action resembles a rising wedge that was just broken. It is often the case that wedges are retested by future price action, which may be the case here.
As such, bears may find the retest as an opportunity to sell against the highs for a good risk-reward ratio. However, given the holidays ahead and the fiscal stimulus, the chances are that the market will continue to hover at the highs.
Dow Jones Technical Analysis
The rising wedge seen below typically forms at the end of bullish trends. If yesterday's break means the wedge is over, then bears have a shot. To trade the break, bears may want to short the index at market with a stop at the highs and target another move lower that exceeds 1:2 risk-reward ratio. On the other hand, bulls may want to buy a new break above the recent highs, in a move that would invalidate the rising wedge pattern.
Don't miss a beat! Follow us on Telegram and Twitter.
Dow Jones Price Forecast
More content