Indices
Dow Jones Average Opens Lower on Soft ISM Non-Manufacturing Data
Dow Jones Industrial Average has opened lower on the back of the lower-than-expected ISM Non-Manufacturing PMI number. The Dow Jones futures had already erased more than 1.5% and the index followed the futures asset 0.2% lower at the opening bell.
The ISM Non-Manufacturing PMI came in at 52.6, which was lower than the consensus figure of 55.1. The soft figure follows the disappointment of the ISM Manufacturing PMI on Tuesday. The fall in the Dow Jones Industrial Average is being led by the Materials and Industrials subsectors, as concerns continue to mount on the contraction of the manufacturing sector. No doubt, the contraction in the services sector will also add to the bearish sentiment on the Dow. The news also puts the US Dollar under pressure heading into tomorrow's NFP figures.
Download our Dow Jones Q4 Outlook Today!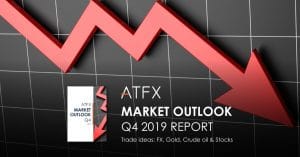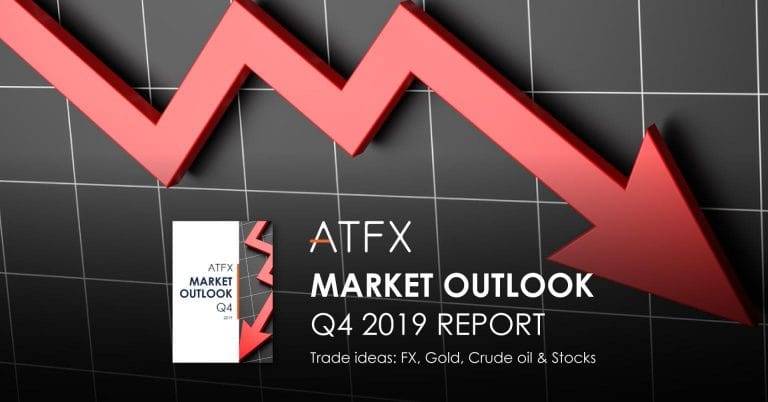 Technical Play on Dow Jones
At the time of writing, the Dow Jones Industrial Average was trading at 25,752.50, this means that the daily candle is now challenging the lower border of the rising wedge.
If the candle is able to close below the lower border of the wedge at the close of trade for the day, then the door will be open for the price to target the nearest support at 25,399, the level of a triple bottom and the lows of February 13 and March 25. The stochastic oscillator is currently oversold but still has room for further downside, which supports the bearish bias.
Momentum in the market is quite bearish at the moment. Only a break above 26,200 will bring a return to a neutral bias as the price would then be constrained once more within the wedge.