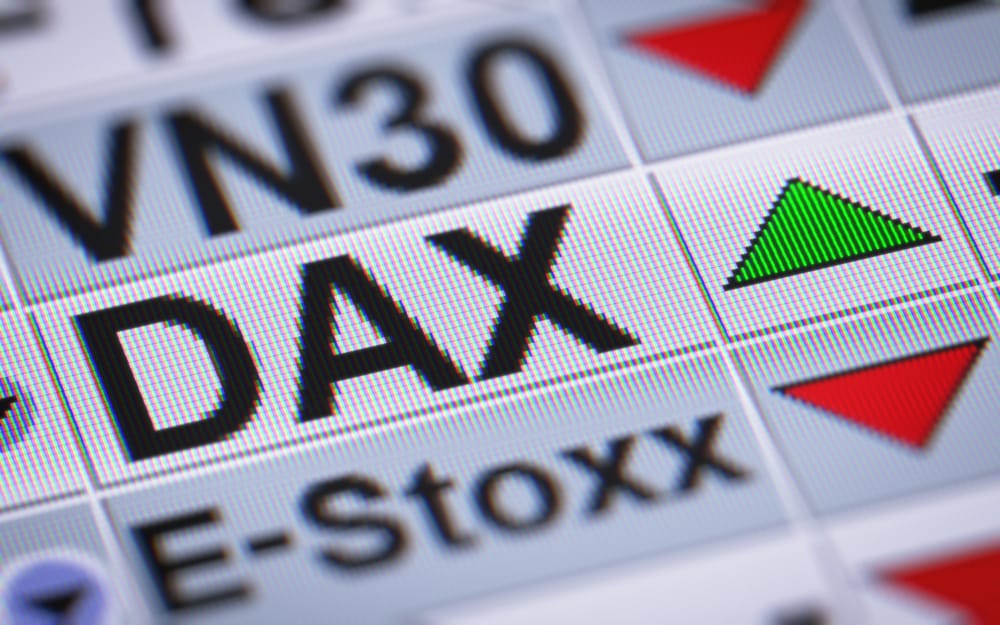 Indices
DAX Starts the Week Higher but Technical Pattern Risks Larger Correction
The DAX opened the week higher by 0.7% as the German Index found support following last week's selling. The U.S. market is closed for Labor day and it's a little surprising to see the DAX rally after weak Asian stock markets and slower German Industrial Production numbers this morning.
U.S. stocks slumped on Thursday amid a rout in the big technology stocks, which have led the indices higher. Another lower close on Friday, despite the U.S. NFP figures saw the DAX lower on the week. German Industrial Production did expand for a third month in a row, but the pace of the recovery has slowed. The index rose 2.8% in July, yet analysts had forecast a 4.1% increase.
This week sees the return of Brexit talks and also the ECB meeting on Thursday. Boris Johnson was talking tough on Sunday with a threat to quit Brexit talks if no deal is agreed before October 15th insisting that a no-deal break would be a "good outcome for the U.K." If this happens then a WTO deal would be need, which would bring tariffs and other economic obstacles between the U.K. and the EU.
The ECB meeting is not expected to bring any policy changes but traders will be watching the press conference closely to see how the bank will react to a surging Euro and falling inflation, especially in light of the Federal Reserve's desire to target a 2% inflation level.
DAX Technical Outlook
The DAX was higher on the day, but the weekly chart highlights a strong double top failure. Price has bounced from an uptrend that goes back to June 15th but a break of that level later in the week could see the index test the 50 moving average at 12,250. A weekly close above 13,350 would be needed for further gains. For more in-depth advice on support and resistance levels and risk management, please check out the Investing Cube Trading Course.
Don't miss a beat! Follow us on Telegram and Twitter.
DAX Weekly Chart
More content