The DAX index had a relatively mixed November as the market reflected on the rising number of Covid-19 cases and inflation. The index initially rose to a high of €16,290 and then crashed by more than 6% to a low of €15,200. Let us look at the top and worst-performing stocks in the DAX 40 index.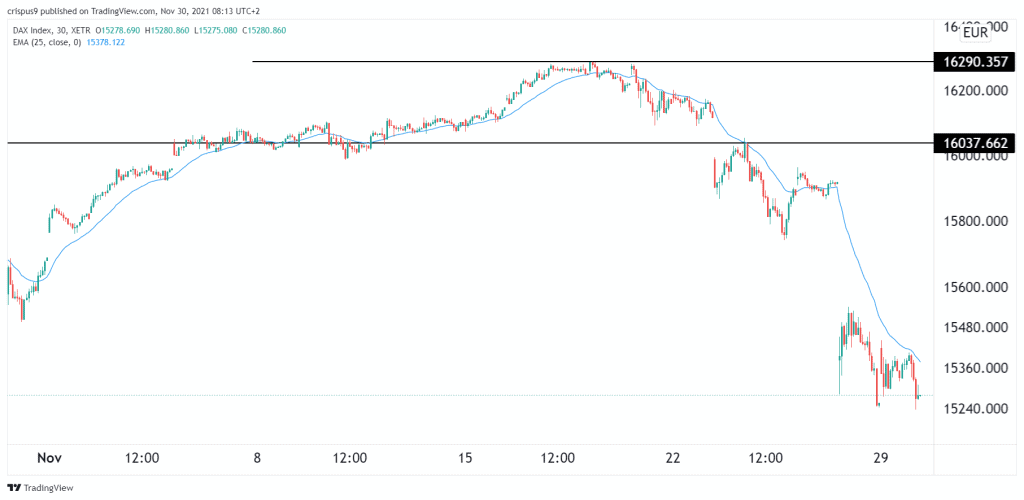 Best performers in the DAX
Most stocks in the DAX declined in November. Indeed, only 12 companies managed to rise during the month. The best performer was Hello Fresh, the meal delivery company. The stock jumped by more than 35% in November as the number of Covid-19 cases rose during the month. This increase led many people to believe that the company's demand will rise.
HelloFresh was followed by Siemens Healthineers, whose shares rose by more than 12%. This happened after the company recorded strong earnings during the month. Still, there are concerns about its rising costs. It was followed by Delivery Hero, Merck, Symrise, and RWE.
Top laggards in the DAX index
Most companies crashed in November. The worst performers were in the industrial sector. The Porsche share price declined by more than 16%, becoming the main laggard in the DAX index. It was followed by Volkswagen, whose shares fell by about 15%. These companies declined as investors focused on the strong performance of American automakers like Ford, Rivian, and Lucid.