Indices, News
DAX Experiences Knee Jerk Surge As EU's Barnier Confirms Brexit Deal
The DAX surged to new multi-month highs earlier today on news that a new Brexit deal has been reached. The deal has been confirmed by Michel Barnier, the Chief Brexit Negotiator on the EU side.
According to Barnier, the financial commitments would be respected by the UK, adding in Reuters quotes:
"Deal includes legally operative solution in Withdrawal Agreement to avoid hard border in Ireland…Northern Ireland will remain aligned to a limited set of EU rules, notably related to goods."
Barnier went on to say that the Brexit deal has been agreed by the negotiators as well as UK Prime Minister Boris Johnson as well as the European Commission President Jean-Claude Juncker. The deal is expected to be presented to the EU summit. The deal is expected to have a transition period that will extend to the end of 2020.
In a tweet sent out in response to the Brexit deal, UK Prime Minister Boris Johnson remarked that "the anti-democratic backstop has been abolished." He also went on to add that "the people of Northern Ireland will be in charge of the laws that they live by, and – unlike the backstop – will have the right to end the special arrangement if they so choose."
However, the news was not met with all round enthusiasm as reports later emerged that Northern Irish Party DUP had opposed the deal. This has also been confirmed by British opposition Labour Party leader Jeremy Corbyn, who was unequivocal in his views as to whether the deal had the backing of the Irish Democratic Unionist (DUP) party or not.
"The deal doesn't give us free movement, nothing to deal with our concerns. We cannot support this deal," Corbyn was quoted as saying.
Download our DAX Q4 Outlook Today!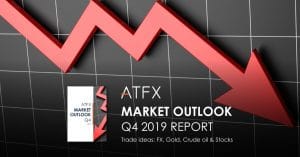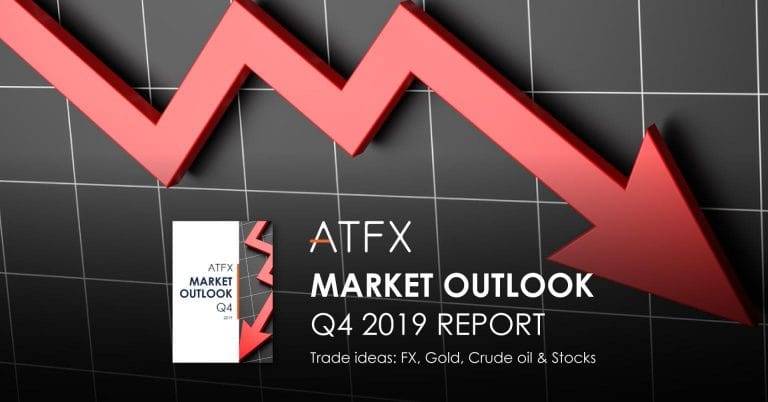 Intraday Outlook for DAX
The comments by Corbyn were enough to put a dampener on the surge by the DAX index, and the index is now trading off its highs of 12816.04. The DAX has retreated to 12705.54 (as at the time of writing), and is just nesting above medium-term support at 12664.90 (July 4 highs).
If the DAX is able to hold above the support level, it could renew the push towards 12816.04. Above this level, the DAX could push for new multi-month highs.
On the flip side, a break below 12664.90 could reopen the pathway towards 12482.37 (highs of July 29 and the triple top between September 12 and October 1). Below this level, 12200.12 (July 19 and September 26 lows) become significant as a new support area.