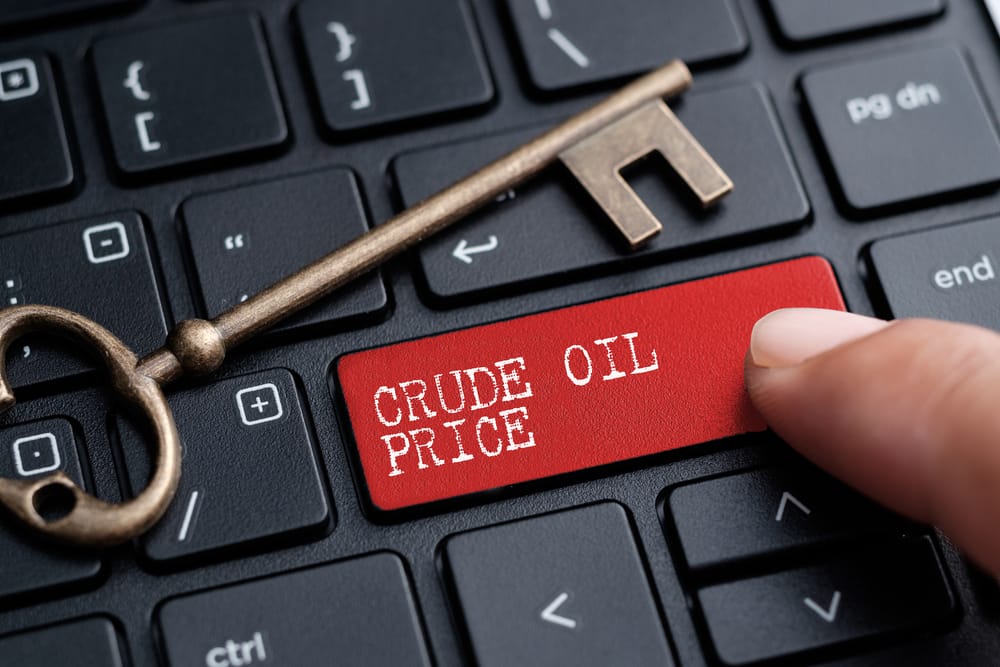 Commodities
Crude Oil Price About to Break the Tight Range – Where Next?
The crude oil price is in a tight consolidation in the last couple of weeks. It holds above $50 and trades in a horizontal range – a typical formation for a bullish flag.
A bullish flag is a continuation pattern having a measured move equal to the poll's distance projected from the upper edge of the flag. It reveals a measured move close to the $60 level. Is such a target impossible to reach?
Yesterday, the International Monetary Fund (IMF), released its World Economic Outlook update. Since the one in October last year, the IMF upgraded the world's growth prospects. The immediate implications for the price of oil are bullish because it means stronger demand to meet such growth expectations. If we consider the vaccination rate in the United States, currently at 1 million people/day, and the fact that over 7 million people already are vaccinated, it means that the world's largest economy will reach herd immunity by late summer. Hence, the risk is that the world economic growth will be upgraded some more as we move toward the second half of the year.
Crude Oil Technical Analysis
The danger to the bullish flag formation is a small triple top formed at $54. As such, bulls may want to wait for the market to break and hold above $54 before going long for $60 with a stop loss at $51.5.
Don't miss a beat! Follow us on Telegram and Twitter.
Crude Oil Price Forecast
More content