This Thursday, the Binance Coin is down 1.14% after the exchange said it would drop its decentralized HQ operational model in favour of a centralized one.
The adoption of the centralized model appears to be a move aimed at easing the regulatory squeeze it has faced for several months. However, the shift from the decentralized operational model has not gone down well with investors. 
While this move may get the Binance exchange to be legally compliant, it is unclear if this will favour the Binance Coin at this point. The exchange has recently been criticized for a recent lack of innovation, allowing competing exchanges to nibble away at its market share. The Binance Coin price prediction points towards price facing headwinds in the near term.
Binance Coin Price Prediction
The rejection and pullback at the 433.83 resistance need additional selling pressure for the psychological support at 400.01 to come into view. A further decline brings 379.84 and 357.04 into view.
On the flip side, a break of 433.83 opens the lid for the bulls to aim for the 450.60 resistance mark. A further advance targets 479.94, with 520.77 only coming into view if the 479.94 barrier is lifted.
Binance Coin: Daily Chart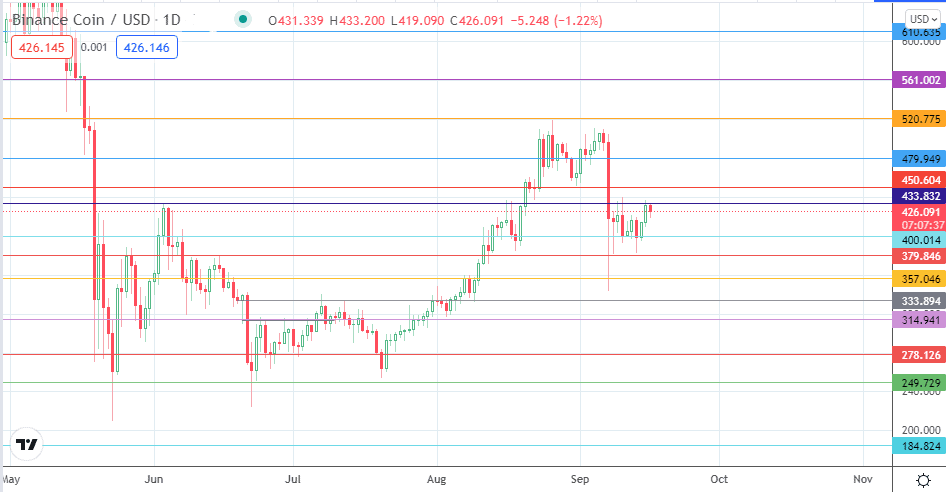 Follow Eno on Twitter.