AMC Stock snapped its five-day winning streak yesterday after investment firm Wedbush forecast it could drop by 80%. AMC Entertainment (NYSE: AMC) finished slightly lower at $40.05 (-1.80%) on Thursday, higher by 13.23% this week and +1,800% year-to-date.
Wedbush analyst Alicia Reese took a knife to AMC's valuation in her latest research note which suggested the stock is trading over 400% above fair value. Reese said she used "optimistic margin and box office assumptions" to reach her $7.50 target. Furthermore, she noted that volatility will likely remain elevated if it remains a popular name amongst retail traders. However, the hit piece predicts the WallStreetBets crowd would soon lose interest in the struggling cinema chain, saying the "apes will eventually cash out".
Whilst Wedbush is talking up the short side of the trade, Zerohedge reports that one die-hard short-seller sees more upside ahead for AMC.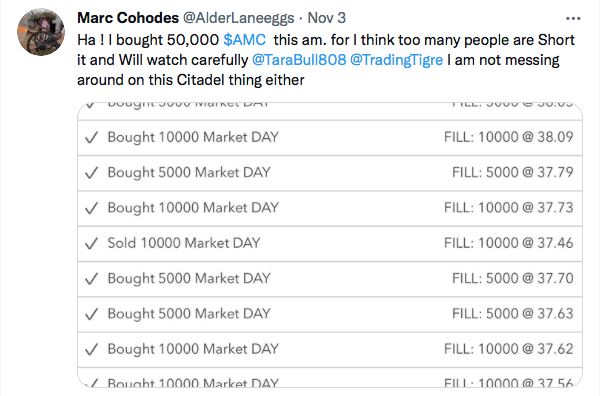 Price Analysis
Despite the Wedbush report, AMC continues to consolidate around the $40 level. As the daily chart shows, the price is fighting to clear several significant resistance levels in the $41.50-$42.00 range. Firstly, a descending trend line from the June high caps the price at $41.78. the 50-Day Moving Average at $40.71 and the 100 at $4.63 add to the confluent resistance.
As long as the price is below the DMA's and the trendline, a slide back to $35.00 is likely. Furthermore, a steeper decline would target the 200-DMA at $28.19. However, if AMC stock climbs above the 100-DMA on a closing basis, I expect it will extend into the $50-55.00 range.
AMC Stock Price Chart (Daily)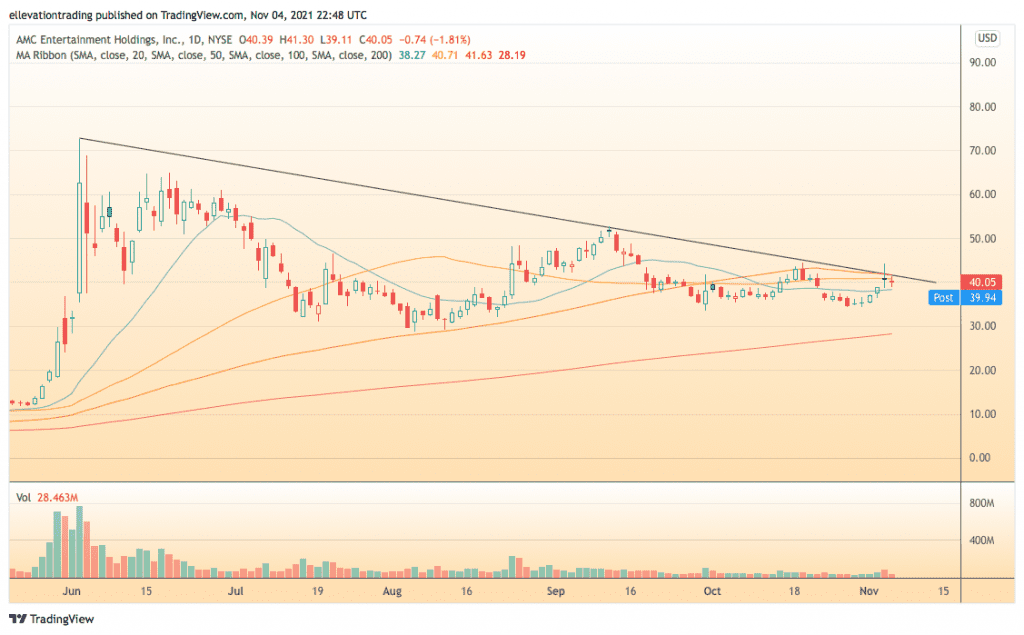 For more market insights, follow Elliott on Twitter.